Vanilla Winter
cool + mint deodorant
cool + mint deodorant
SPORT LUXE
SIGNATURE
THE ELEMENTS
THE SEASONS
LAVANILA GIRL
Description
NEW! A cool blend of frosty balsam fir, mint leaves and soft Madagascar vanilla.
Superior, Aluminum-Free odor protection
Powered by our beta glucan technology to minimize and absorb sweat molecules
No Aluminum, No Paraben, No Baking Soda.
Velvelt-soft formula goes on clear and smooth
Clean, natural formula allows skin to breathe
How to Use
Key Ingredients
Balsam Fir
Possesses a fresh, vibrant and coniferous green aroma that is bright and elevating.
Beta Glucan Technology
Breakthrough health-promoting technology breaks down sweat molecules & prevents odor while nourishing delicate underarms.
Madagascar Vanilla
Madagascar Vanilla Beans are prized for their antioxidant, skin soothing, calming, and aromatic qualities.
Full Ingredients
baking-soda free

cruelty free

propylene glycol free

paraben free

aluminum free

vegan
Results powered by natural technology
100%
of respondents thought the application was simple and clean.
95%
of respondents thought the product texture and application was excellent.
100%
of respondents found the quality of ingredients to be excellent.
95%
of respondents rated their overall product experience of the Healthy Deodorant as excellent.
Based on a consumer panel study of 25 people who used the Healthy Deodorant every day for 28 Days
Your top natural questions
What is 'Beta Glucan Technology'?
This Lavanila-developed technology is a breakthrough in natural deodorant protection. Derived from the cell walls of oats and yeast, our technology blends beta glucan with high powered antioxidants and antibacterial agents to break down sweat molecules & effectively prevent odor.
Do natural deodorants actually work?
Our natural deodorant is a 5-time award winner and pioneer in the category prized for its efficacy and long-lasting performance.
How do I transition to a natural deodorant?
For those switching to natural for the first time, we recommend that you allow 30 days for your body to adjust.
Our happy, healthy customers
Customer Reviews
Write a Review
Ask a Question
12/11/2021
Better Than I Expected
I wasn't too thrilled to see that this had mint in it, but I still decided to get with the Vanilla, Spring, Summer, Winter, bundle. I do like the scent. The mint is pretty muted and so is the vanilla, but it does have a strange "after smell." It's almost sour and bitter and it comes after I've worn it for awhile. I wish the vanilla notes were stronger. It also doesn't seem to last as long as other natural deodorants I've had so I do have to apply twice a day. Its ok...
McKayla

United States
01/14/2021
Unpleasant scent
This deodorant smells like stale peppermint candy. Won't purchase again.
yorkiemom

United States
12/18/2020
Favorite deodorant
I love the scent of this! I bought a backup just incase!
Jennifer A.

United States
11/09/2020
Vanilla Winter and cedar?
I am always pleasantly surprised to find deodorants that work without baking soda. Here's the thing though, the fragrance in this deodorant is very strong, and I still smelled it 8 hours after application. Although it is not listed as a fragrance note, on me this scent is straight up cedar, with a touch of Lavanila. Cedar is not my favorite; it always goes super musty on me. Really nice deodorant! Just not for me.
RG

United States
09/03/2020
Use it year-round!
The Winter scent is divine! I love Lavanila deodorants, they last a long time and don't irritate my skin.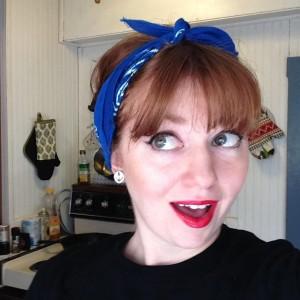 KH
Katherine H.

United States
Paying it back to nature
For every order placed, we plant a tree
Since the beginning, we have planted one tree through The Nature's Conservancy Plant a Billion Trees Initiative for every order placed on our website.
65,509
trees planted & counting